Help us save the UK's native Sturgeon
Dinosaur fish on the brink of extinction.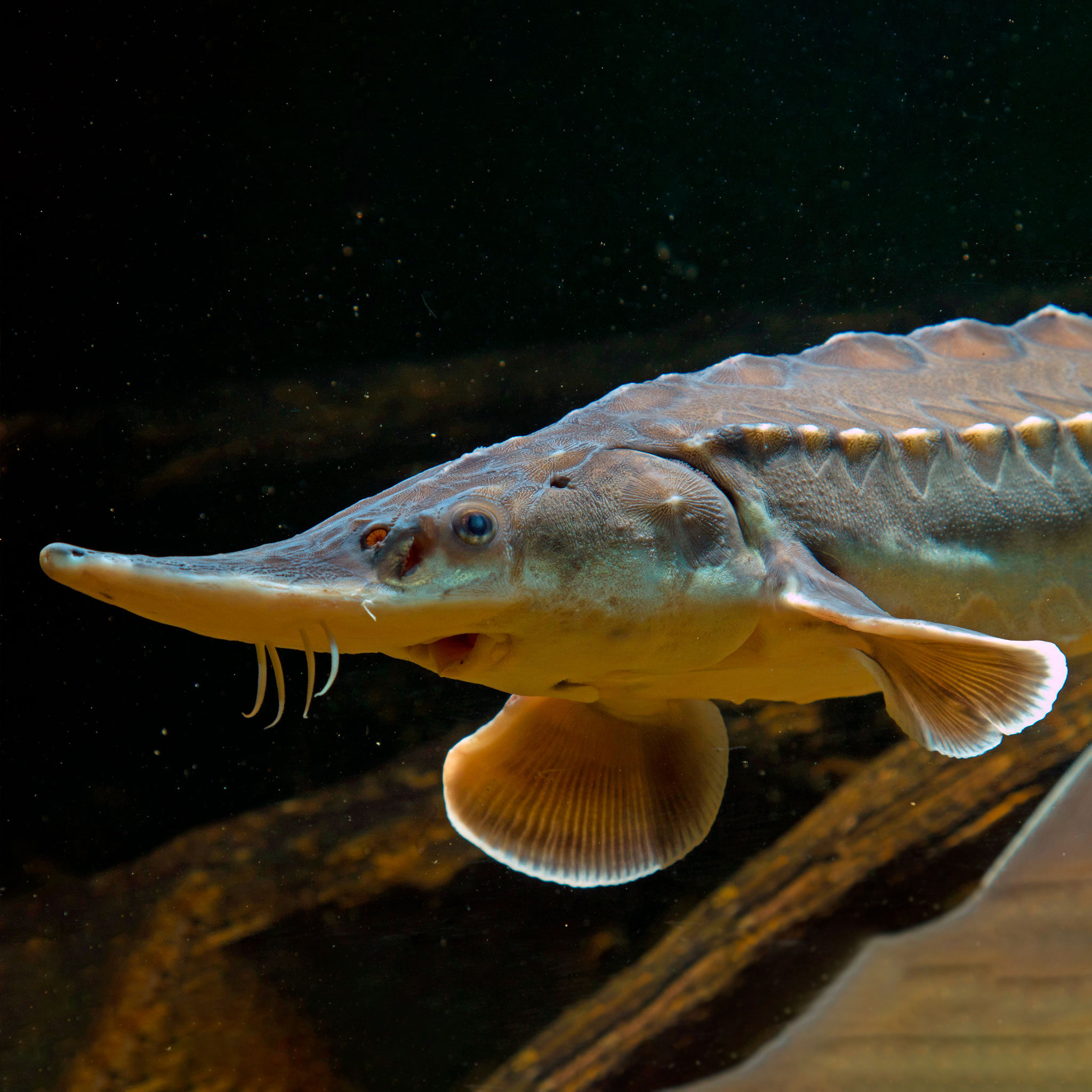 STURGEON AND THE UK
Two species of sturgeon were once common in the UK's rivers and coastal waters (over 5,000 reported captures in the UK Sturgeon Database); the Critically Endangered European sturgeon (Acipenser sturio) and the Near Threatened Atlantic sturgeon (Acipenser oxyrinchus).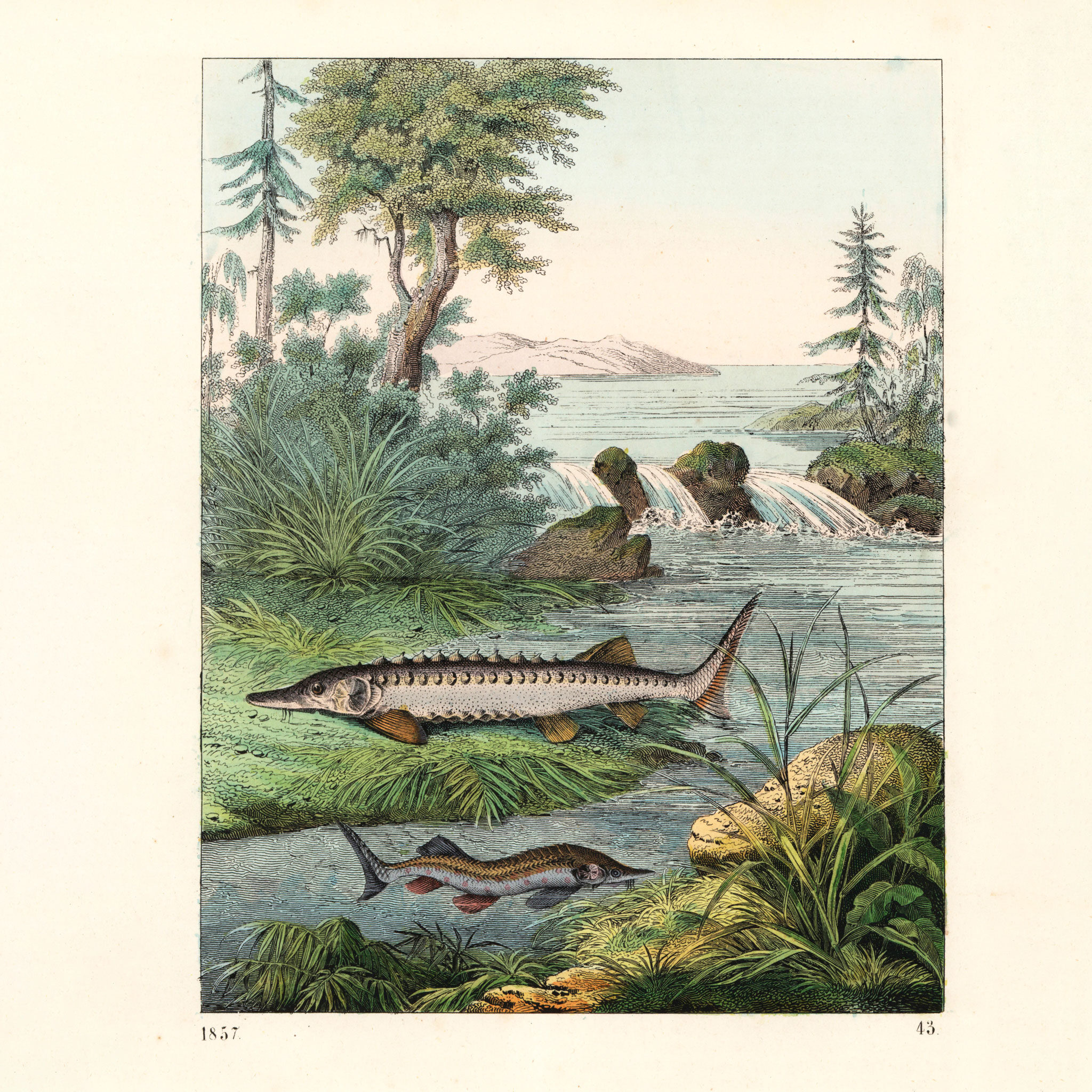 THE DINOSAUR FISH
These prehistoric fish have been around for the past 200 million years. Due to being so well evolved, native sturgeon have had little reason to change since they first appeared.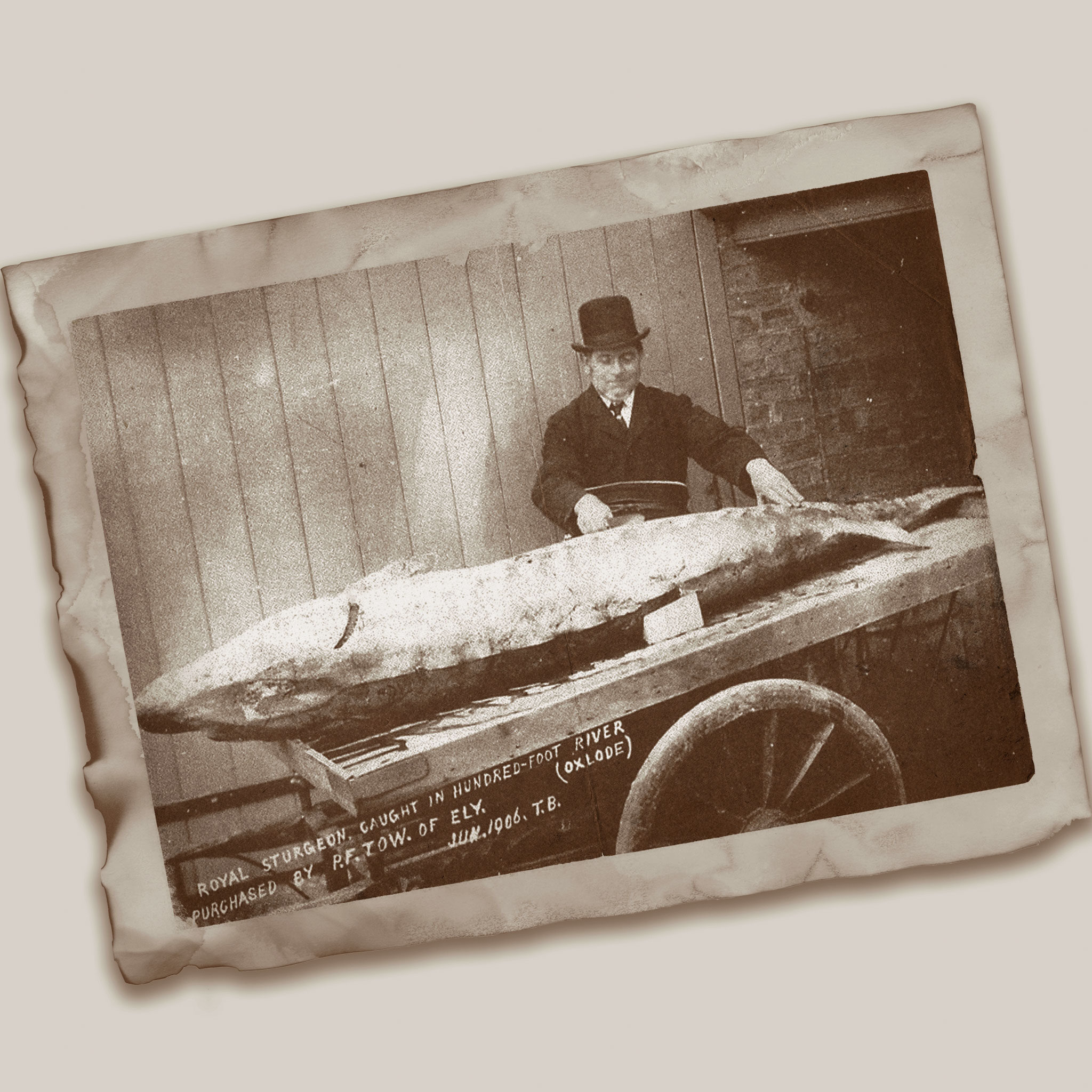 OUR LARGEST FRESHWATER SPECIES
European sturgeon can reach sizes of six metres and live for over one hundred years. Atlantic sturgeon can grow to almost five metres in length and live for a similar time.
GENTLE GIANTS
Although their large size may seem scary, native sturgeon are gentle giants who pose no threat to humans. They are bottom feeders who eat things like worms, mussels, and crabs.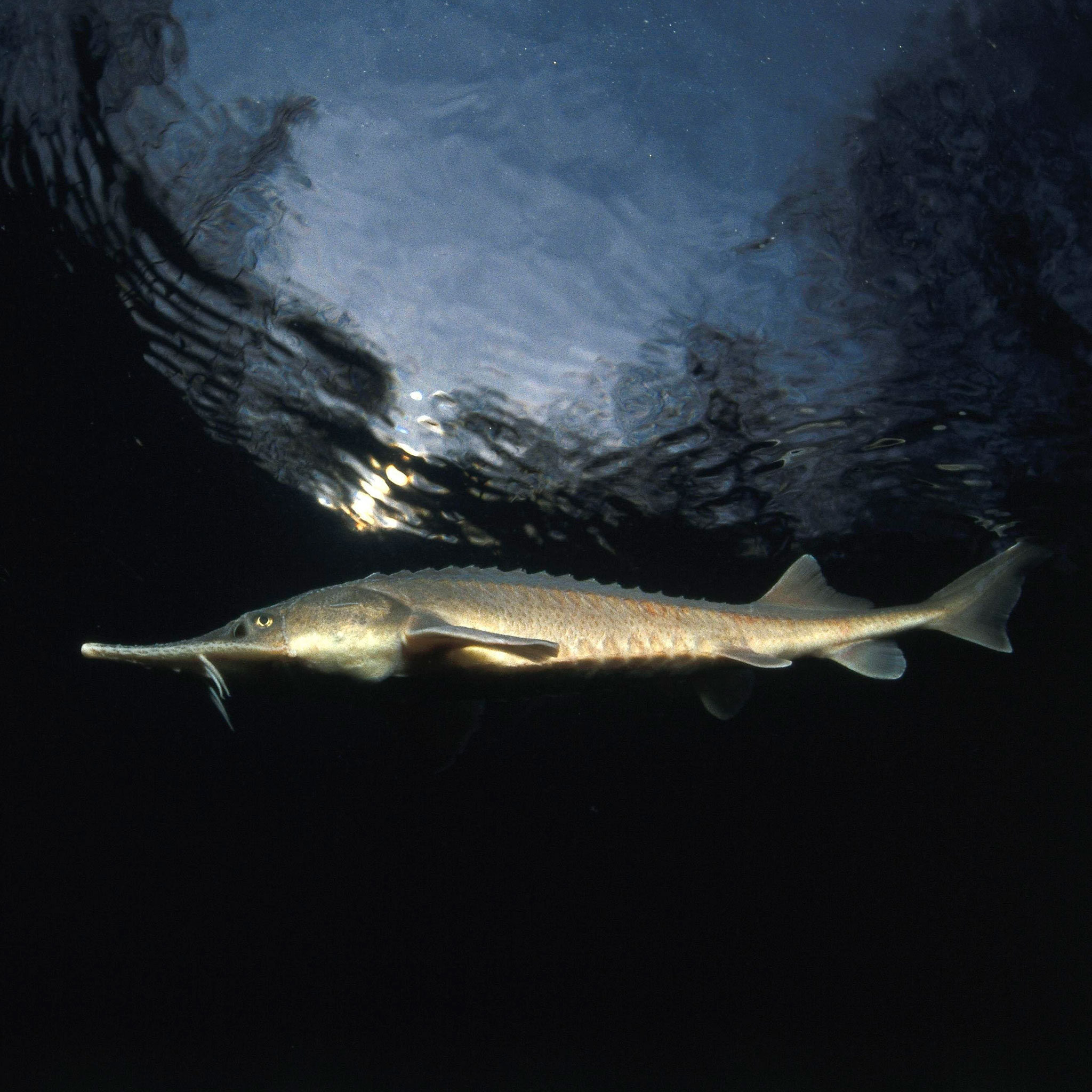 MOST CRITICALLY ENDANGERED GROUP
Sturgeon belong to the family of fish known as Acipenseridae. Today, sturgeon represent the most Critically Endangered group of species on the planet. A long history of human impacts, like habitat destruction and pollution, has driven these incredible animals towards extinction.
Sturgeon Lifecycle and Facts

THE DECLINE OF OUR STURGEON
Archaeological records suggest that hunting and fishing of native sturgeon began in the Bronze Age. There are the remains of massive fish traps which used to span large rivers to catch these big fish as they migrated upstream. Sturgeon's armour-like scales, scutes, have been found in ancient middens (rubbish dumps) throughout the UK showing that these fish were a significant part of our diet. Eaten by all, sturgeon were highly prized for their protein rich meat.
Although exploitation was an issue, greater declines in sturgeon numbers came with the widespread construction of weirs and dams for river navigation and milling. Sturgeon are anadromous, migrating from the sea into rivers to spawn on clean gravel beds. Barriers meant that they were unable to reach their spawning grounds.
As mature individuals were either removed from the rivers or blocked from reaching their spawning habitats, the decline of native sturgeon was inevitable. The last officially recorded river capture was in 1993 in the River Tywi (Afon Tywi) in Wales. However, individuals have begun to return to our coasts in recent years because of reintroduction projects in France and Germany.
HISTORIC MAP OF RANGE
Sturgeon are likely to have inhabited most major/large rivers and estuaries within this range. However, the decline shown here has been based on literature with recognised knowledge gaps. It is likely that they disappeared from a significant number of rivers without ever being recorded. As such, these images may not be accurate to the actual decline.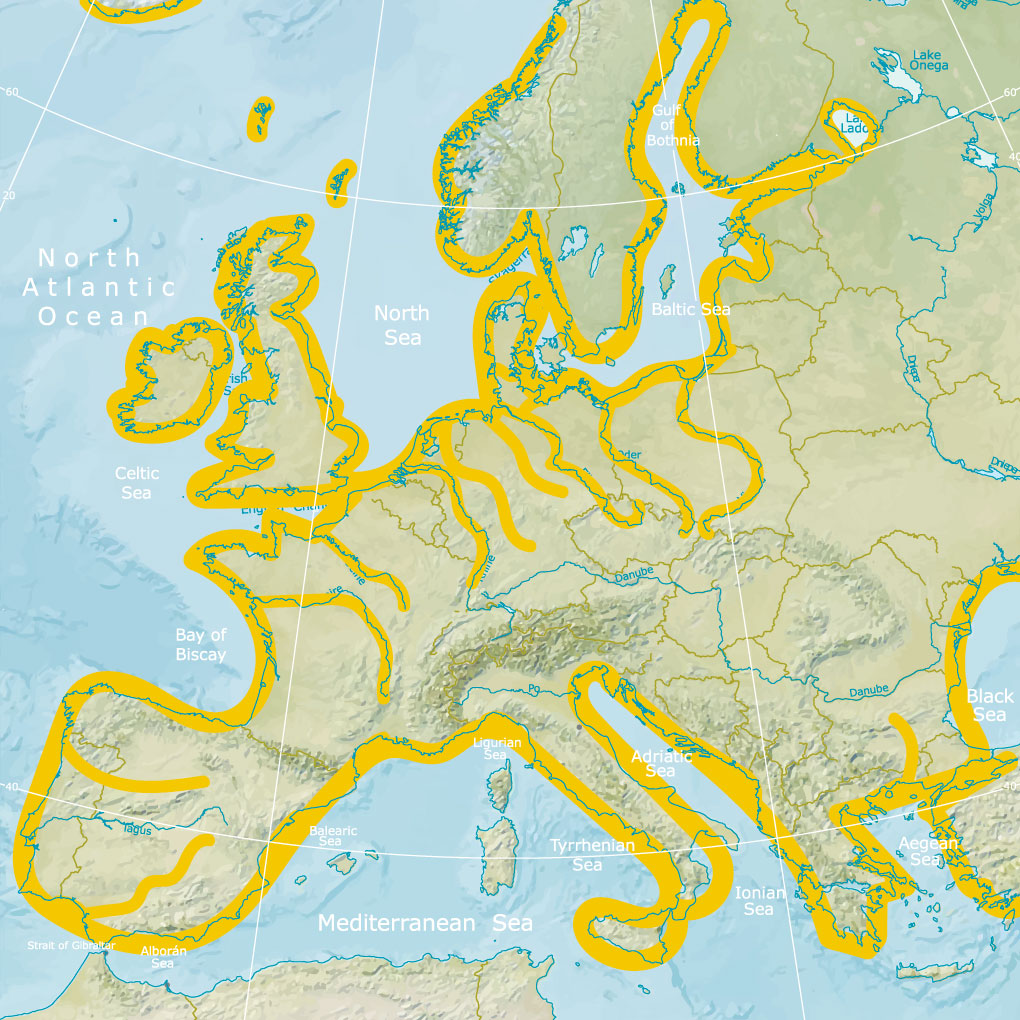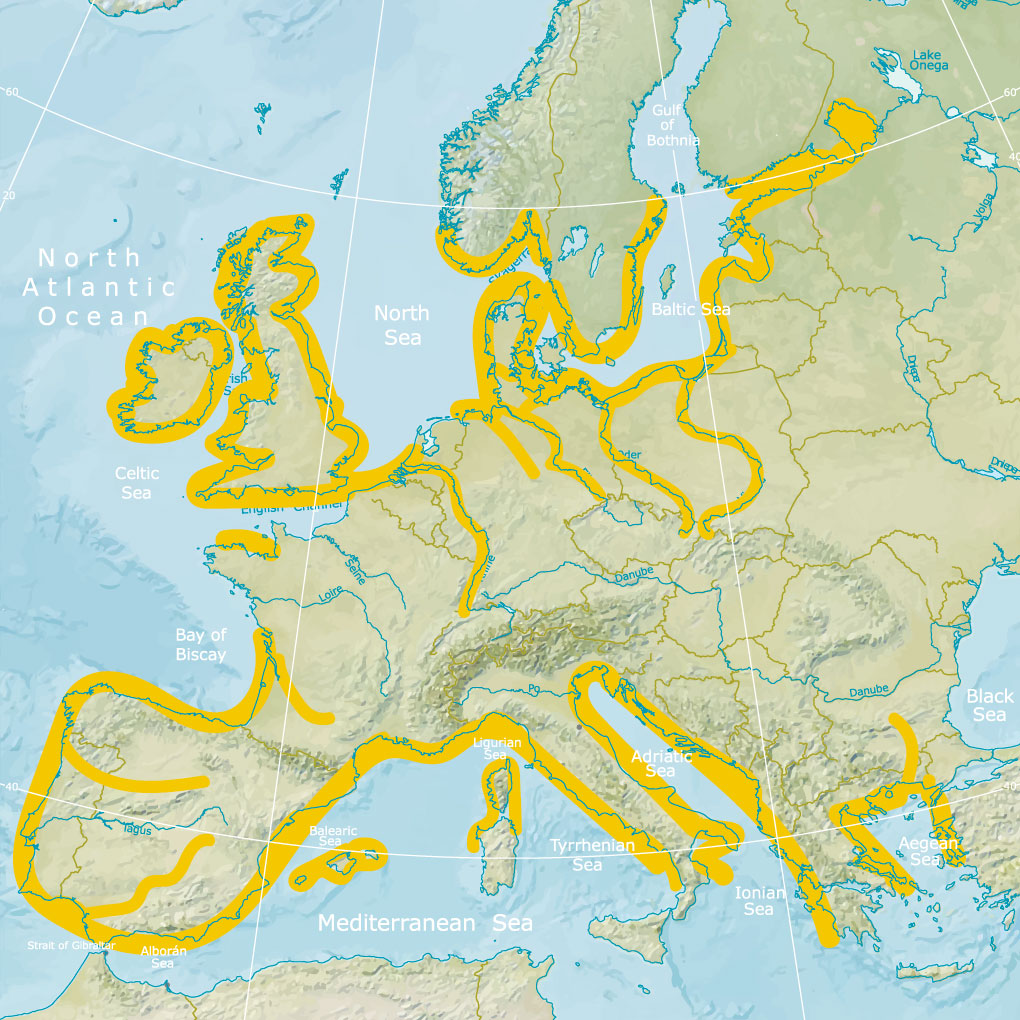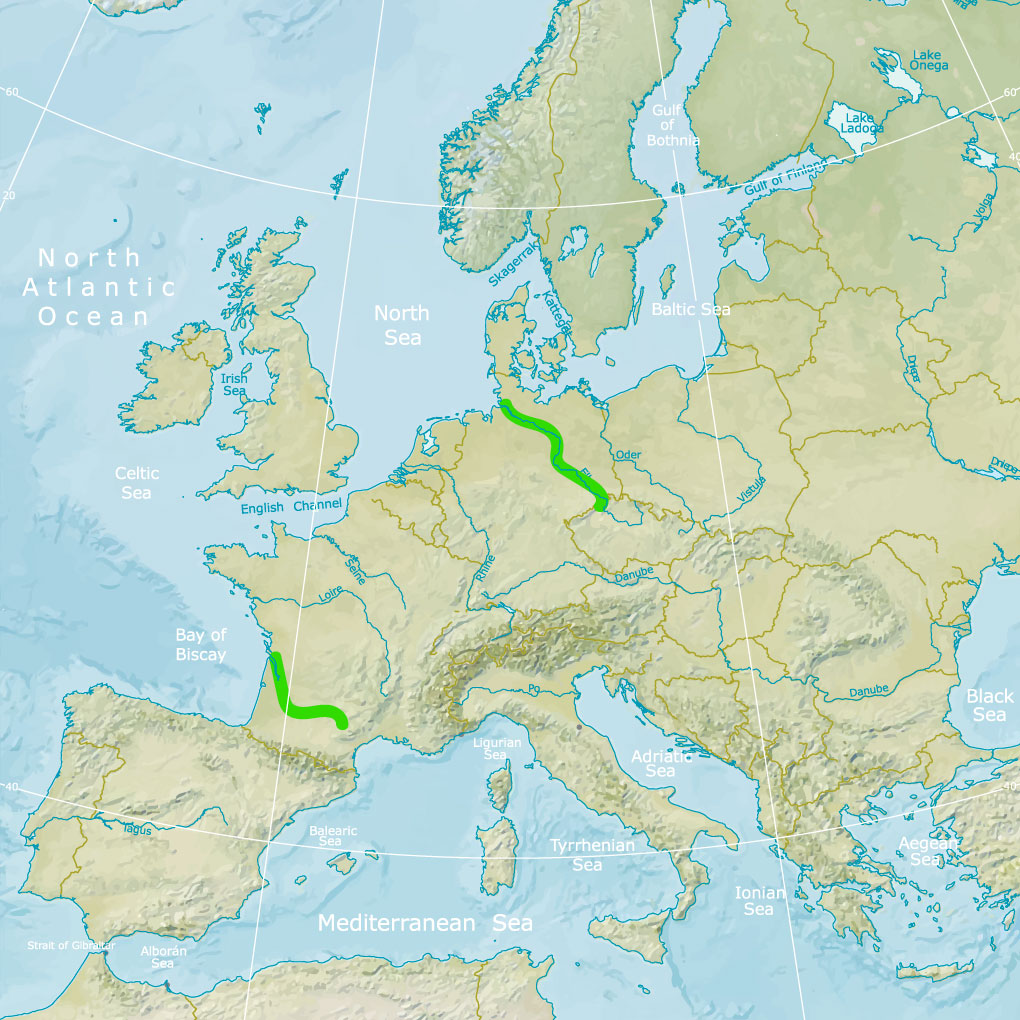 How can we bring them back?
Anatomy of a Sturgeon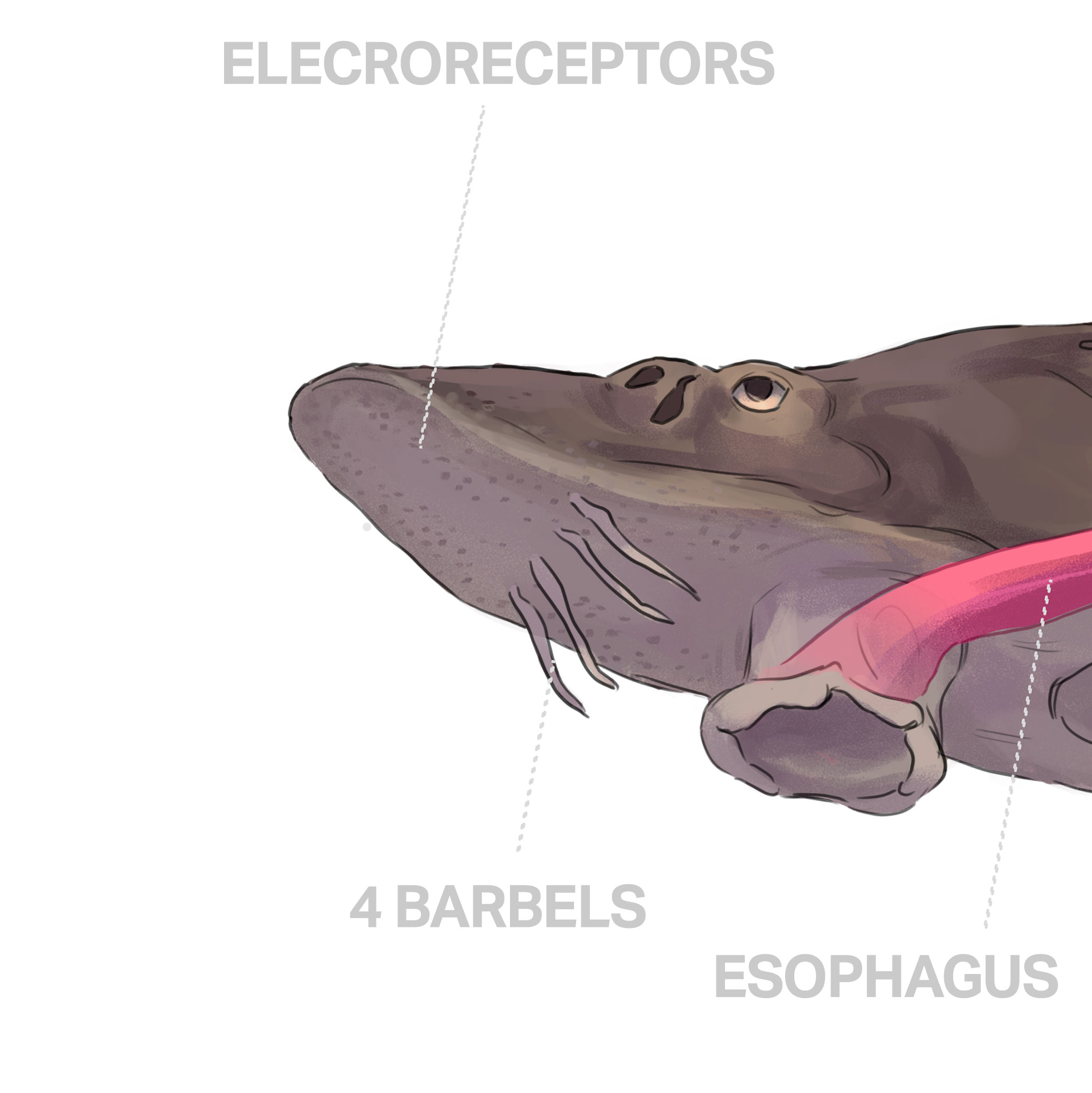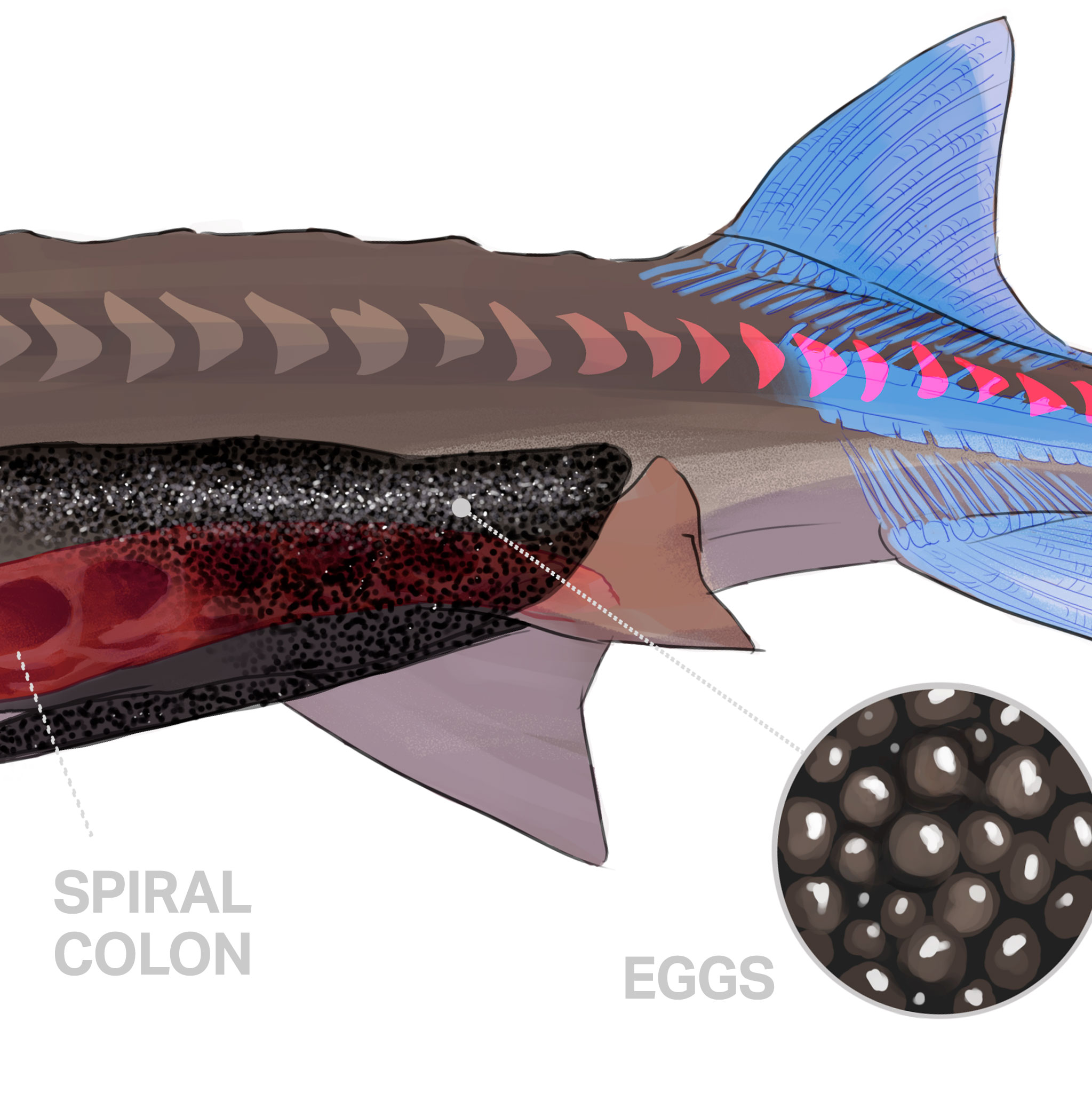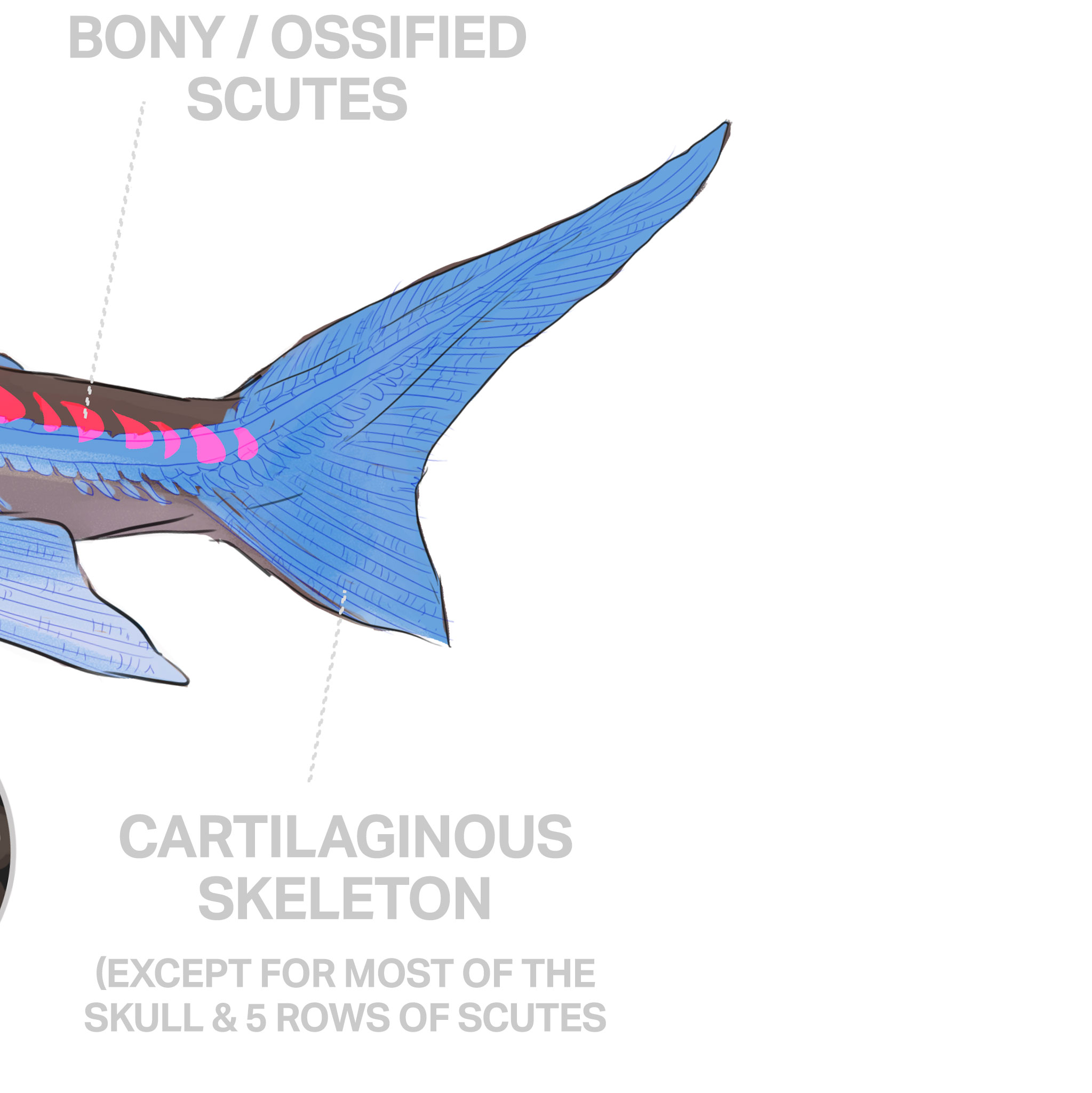 Swipe to see more